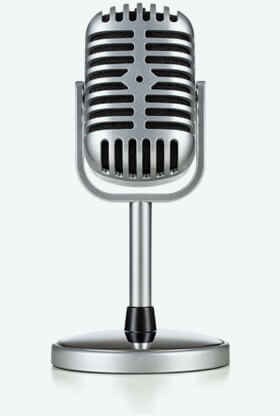 Voiceovers and recordings for advertising and commercials
Are you still looking for the right voice for your promotional videos and commercials on YouTube, on the radio and on TV?
Most of our voice over artists are experienced advertising narrators with a drama education.
If you are interested in this service, please contact us.
<div style="text-align: center;" ><i class="fa fa-phone" style="color:#ffffff; font-size:60px; padding-bottom: 10px;"></i><br /> <a style="text-align: center; color: #29bef0; font-size: 26px !important; font-weight: 300; padding-bottom: 20px;">+1 213-412-0548</a></div>
<div style="text-align: center;"><i class="fa fa-envelope" style="color:#ffffff; font-size:60px; padding-bottom: 10px;"></i><br /> <a href="mailto:info@voxendo.com" style="text-align: center; color: #29bef0; font-size: 26px; font-weight: 300;">info@voxendo.com</a></div>